Today I went for a walk on a not so glamorous day, but I managed. The whole past week it's been well into the 70's. It's been rather nice, but today it's back to the grey skies that I'm oh so use to. Either way, I went on a walkabout to just photograph some interesting things. I found this lovely little nook right across the street from where I live. I'm thinking this will be a new coveted spot where I can take outfit pictures. Lovely! Also I soon realized I was being watched!
[cardigan and dress- thrifted, bag - DSW]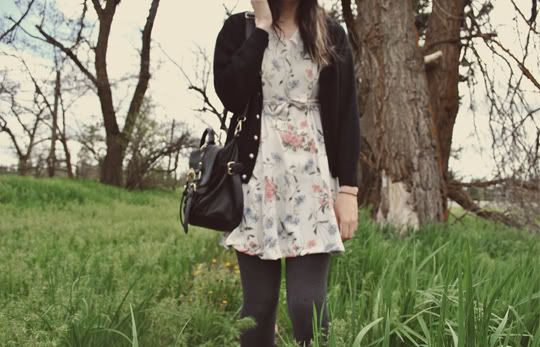 Thinking about putting this dress in the shop, I never wear it. We shall see!