So sorry for making you wait for so long, but wait no more! My cat print dress is done, it's rather big for me I think, my pattern was a little iffy, so that's probably what threw me off. Either way I think it came out pretty well for my first attempt at dress making. It definitely has a more retro feel to it with a bigger skirt.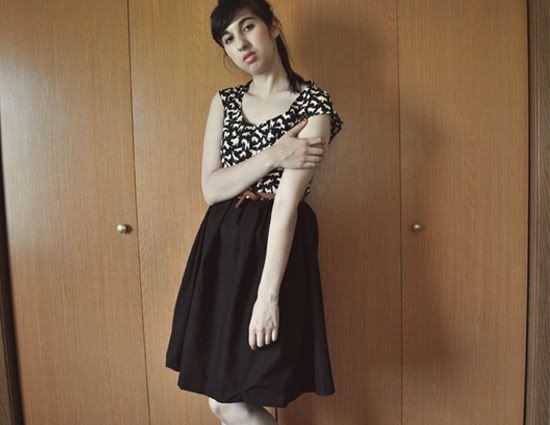 I also got a wild inkling to try my hand at dress making once more. And I think this dress is really cute. The floral fabric I bought was on sale for 3 bucks, so I thought it was pretty worth it. All I used for a makeshift pattern was a tank top I had and the bottom I just pleated a few times. I think I definitely learned from my mistakes the first time around, helps if you just kind of go for it. I still have some way to go as far as dress making/sewing goes.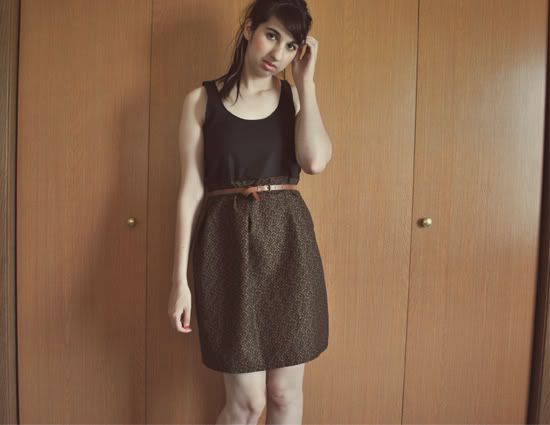 Welp, I hope you enjoyed. I really did making these. I love little crafts and what have you. It's nice to start something from scratch. Just a little fabric, a zipper, a sewing machine and a little bit of perseverance and patience.
Until next time!