Happy New Year! With that being said, hope everyone had a great holiday. I'm such a bad blogger. I can't ever remember to take photos or sit down and write. BUT! I do have a tinsy update with pictures. And more posts to come with some of my projects I did for my film photography class that I loved! My lack of blogging has to deal with 1) School 2) Holidays 3) Laziness. There you have it, but for 2012 my resolution is to take tons and tons of photos (& to drink more water). No matter where I am or who I'm with, snap a photo. This shouldn't be hard considering I have a fancy iphone now to take jazzy instagram photos with, which is super convenient.
Anyhow, the boyfriend and I went to the park today that looked over the city called Palisades Park. Super nice and kinda confusing to get to, but once we got there the sight was amazing!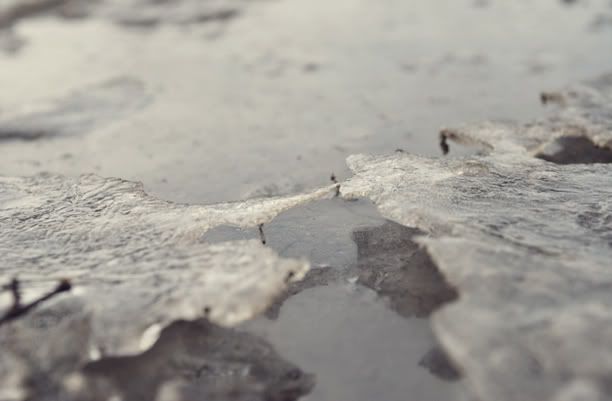 Some nice frozen over muddy water
Also here is a lovely collage of instagram photos from today and over the holidays home!
Well with school starting back up shortly (Tuesday!!), it may seem I am going to neglect this. But with my new resolustion I am going to make it a priority to snap photos galore and post them! I doubt anyone really reads this anyway, it's nice to write and leave a memento for myself to look back on.
Follow my blog with Bloglovin